Regenerowane urządzenia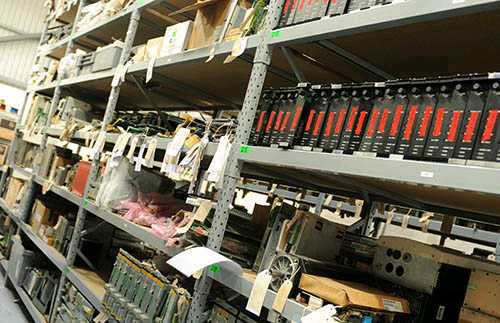 Mamy dostęp do wielu urządzeń w wersji regenerowanej, również trudnych do zdobycia i nieprodukowanych części. Poza standardową dostawą oferujemy też możliwość Serwisu Wymiennego, czyli dostawy urządzenia regenerowanego w zamian za pozostawienie w rozliczeniu uszkodzonej, ale nienaprawialnej jednostki.
Optymalizacja Kosztów
Zakup produktów regenerowanych, których większość jest wysyłana z magazynu w ciągu 24 godzin, to znaczna oszczędność w porównaniu z wydatkami na nowe urządzenia. Przed podjęciem decyzji o modernizacji przestarzałej maszyny, prosimy o porównanie naszej oferty dostawy.
Testowanie i gwarancja
Urządzenia regenerowane i używane są testowane przed wysyłką (z wykorzystaniem naszych stanowisk testujących lub naszych dostawców) oraz objęte 12-miesięczną gwarancją.
Zaopatrzenie
W przypadku trudności w lokalizacji na naszej stronie poszukiwanego urządzenia, prosimy o kontakt z naszym oddziałem - dane kontaktowe znajdują się w zakładce Kontakt. Chętnie pomożemy w poszukiwaniu urządzeń, nawet tych nieprodukowanych od wielu lat.
Nasza sieć dystrybucyjna to dostęp do setek producentów, tysięcy dystrybutorów i milionów urządzeń. Możemy dostarczyć każdy element, w dowolne miejsce, w konkurencyjnym czasie.
Zachęcamy do sprawdzenia naszych cen i warunków dostawy poszukiwanych urządzeń.
Inne opcje dostawy
Lektronix oferuje nowe urządzenia automatyki przemysłowej, urządzenia w wersji regenerowanej, a dla wybranych urządzeń serwis wymienny. Która opcja najbardziej odpowiada Państwa potrzebom?
Bardziej szczegółowych informacji o usługach marki Lektronix chętnie udzielą dedykowani opiekunowie Klienta.
Co zyskują Klienci?
Najnowocześniejsze warsztaty
Nasze warsztaty i dedykowane urządzenia testujące wykorzystują najnowszą technologię.
Doświadczeni inżynierowie
Lektronix to wysoko wykwalifikowani i doświadczeni inżynierowie, przygotowani do naprawy szerokiego asortymentu urządzeń.
Naprawy ekspresowe
Naprawy ekspresowe urządzeń trwają maksymalnie 3 dni roboczych*
Miedzynarodowy zespół sprzedażowy
Zapraszamy do rozmowy z naszym przedstawicielem w wybranym języku.
12 Miesięczna Gwarancja
Wszystkie nasze naprawy oraz dostarczone urządzenia są w całości objęte 12 miesięczną gwarancją.
Zadzwoń do nas:
lub
Nasz Doradca skontaktuje się z Państwem niezwłocznie.